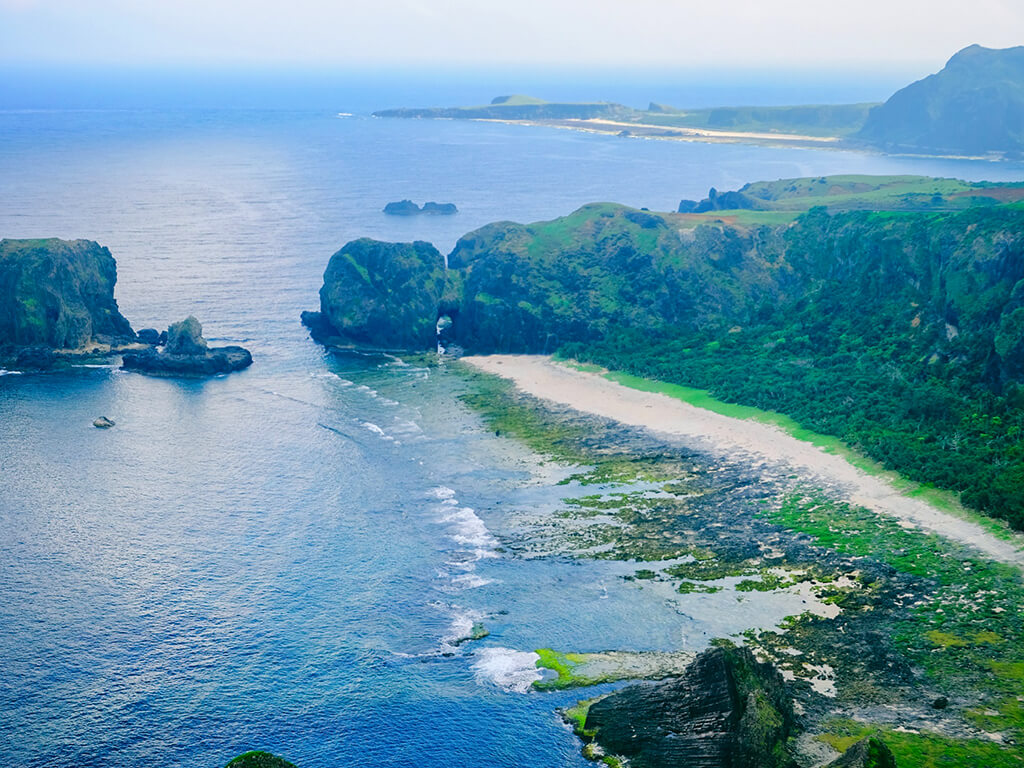 The Simple Beauty of Nature
Green Island is 33km from Taitung. It was formed by undersea volcanic activity. The island is covered in hills and coral reefs surround it. This landscape suffers year-round land and sea erosion so the coast takes on a weather-beaten, rugged look. The sea is abundant with different species of coral and tropical fish. What's more, Green Island has a rare underwater hot spring.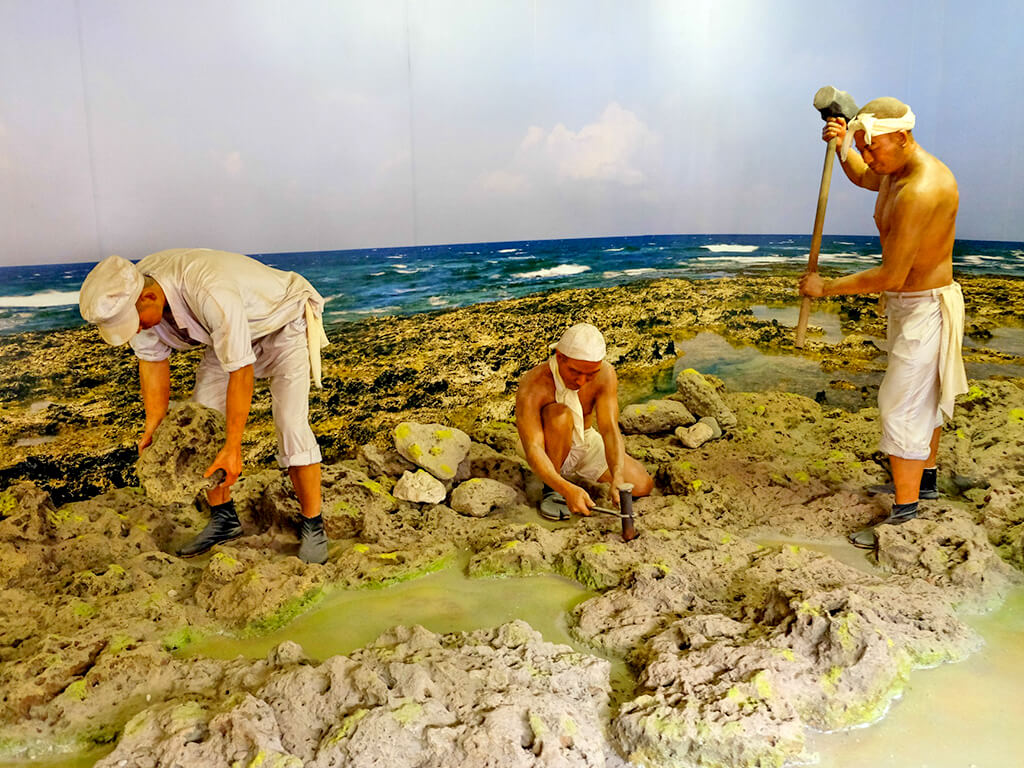 The Rich Island Culture
Green Island was formerly known as Fire Island. More than twenty archeological sites have exposed a large number of stone tools, shells and pottery. It can be safely assumed that human habitation on the island has been consistent for 3000 to 4000 years. Han Chinese began exploration of the island about 200 years ago. Chen Bi-Shien, a resident of Shiauliouchiou brought 30 colonists past Eluanbi to Green Island and landed on the island near Gongguan. They set up houses and gradually more immigrants formed a village and a fishing industry. They established a Bonito industry and raised deer. Later these industries would become the backbone of Green Island tourism.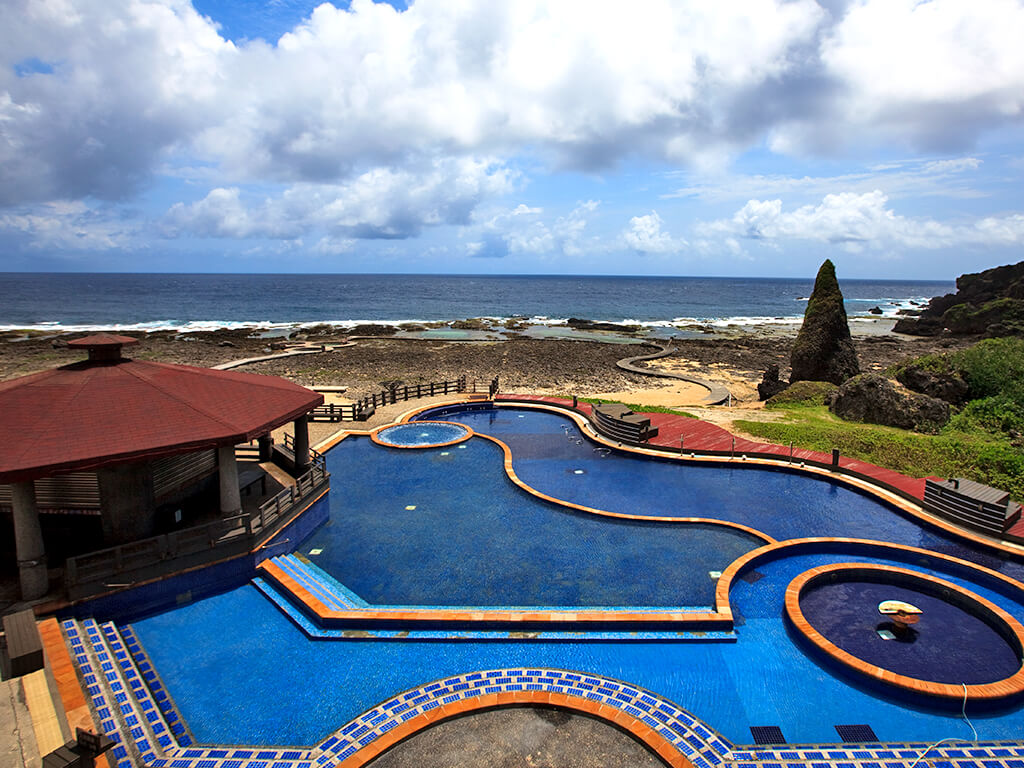 Hot Spring
Zhaori is not only the East Coast's only hot spring, it is also a world-class saltwater hot spring. There are only three saltwater hot springs in the world: On Kyushu Island in Japan, On Sicily in Italy, and Green Island. Judging from its shape and where the spring occurs, the hot spring may come from the seawater that infiltrates underwater streams and is heated up by the remains of the Green Island Volcano.

Exposed on the southeast side of Green Island, Zhaori Hot Spring, the Japanese called it Asahi Onsen. The spring water is clear and transparent, and the temperature is around 60-70 degrees Celcius. It is slightly acidic due to high levels of sulfate chloride, but it doesn't have the strong smell of sulfur. It is said that the water makes your skin smooth.There are currently three circular open-air baths. All are well-equipped. During your soak in the hot spring you can stargaze, listen to the waves, watch the sun rise or simply enjoy the solitude.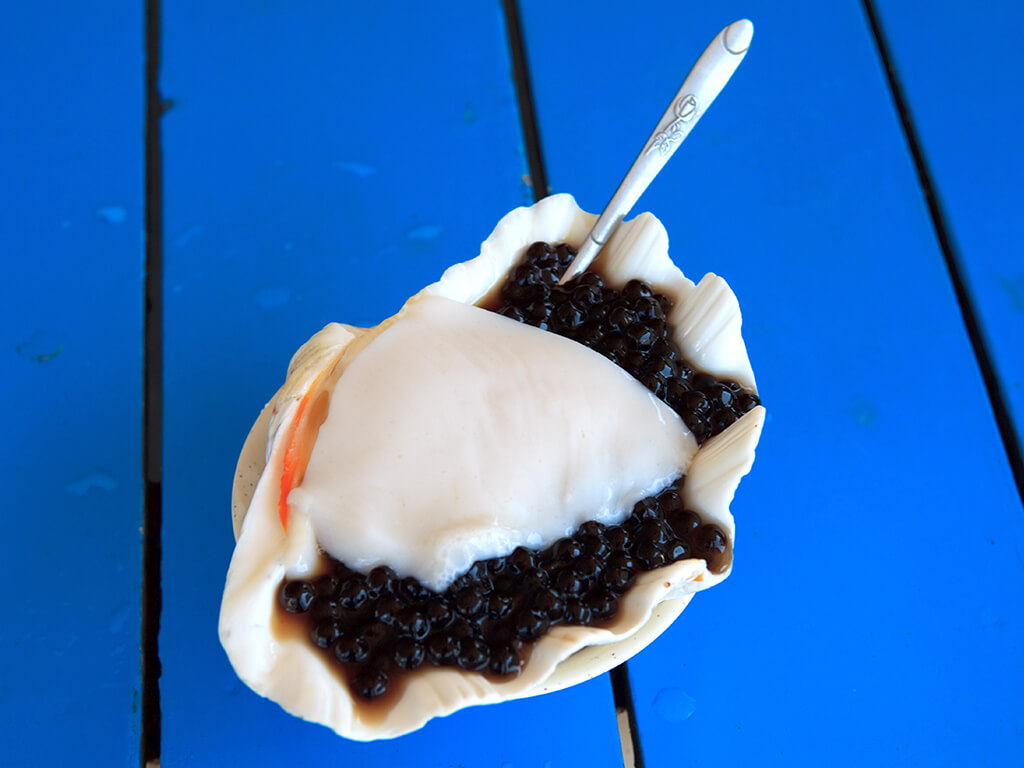 Cuisine
Aside from the famous seafood and seaweed ice, there are all sorts of traditional cuisine on Green Island. For example there are Choupisuo mountain olives, fried sweet potato with seaweed, fish dumplings and peanut tofu.

On the island there are also many different cultures and customs that are related to traditional cuisine. For example the Tszguo (rice cake), which is made during housewarming and temple events, seafood buns for ancestor worshipping and peanut candy for weddings. Therefore, coming to Green Island also means learning their traditional customs.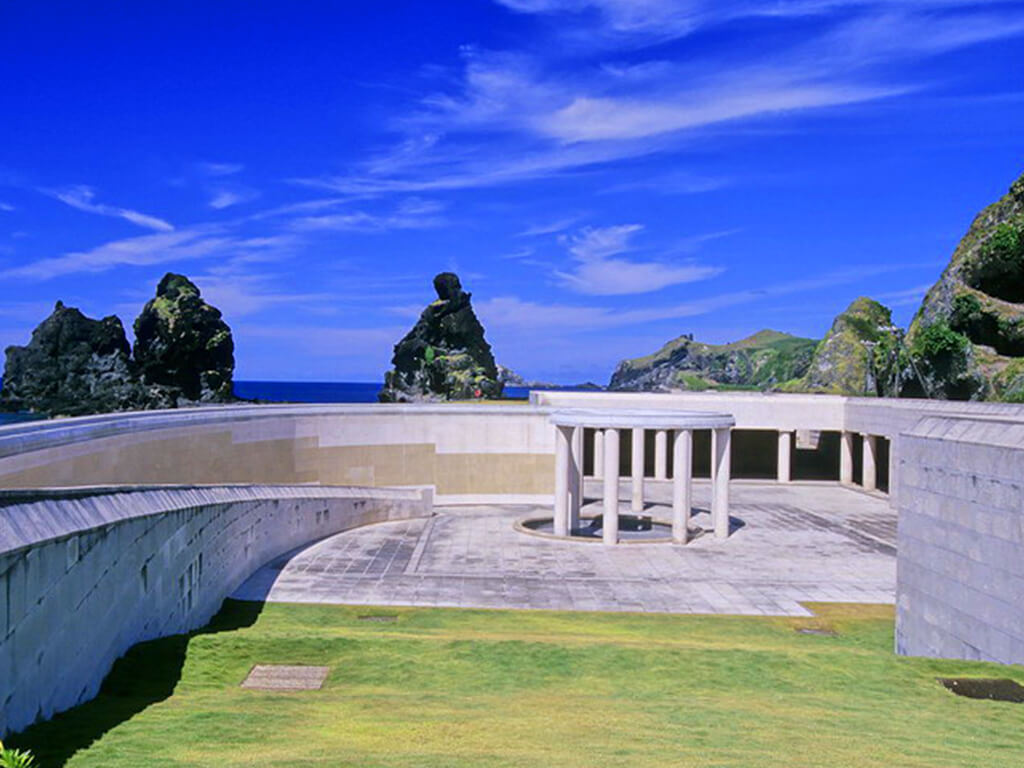 Culture
Walking around the Green Island: You can easily walk to Nanliao, Chungliao or any other settlement to try their local cuisine. You can also go to Green Island Prison to get a taste of Taiwan's history. Green Island Prison was built in 1970. It housed Taiwan's most dangerous criminals. The reason for building the prison on the island was to separate the prisoners geographically from their home in order to reform them. It was said to be Taiwan's last stop for criminals.reen Island Cultural Park in the northeast corner of the island.

It also used to be where political prisoners were kept. In order to remind visitors of Human Rights violations in Taiwan, the East Coast Scenic Area Tourism Bureau dedicated Hill Hall within the prison as an exhibition room. Through videos, documents, historical records and examples of prison conditions, the history of the prison is re-enacted for visitors.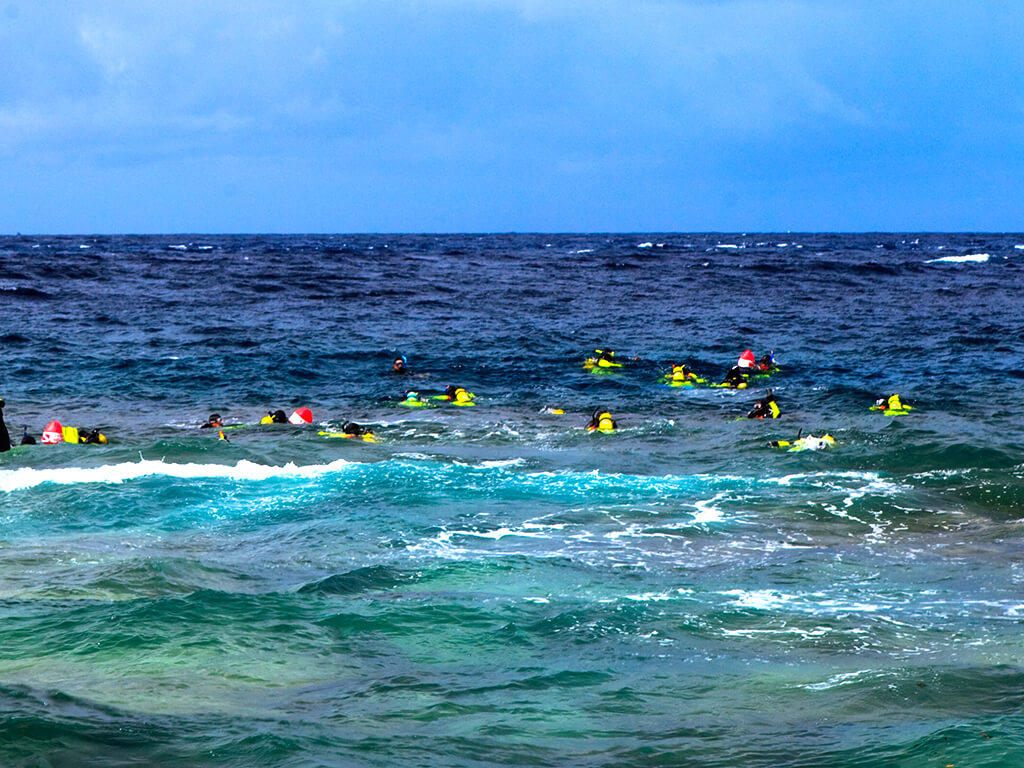 Snorkeling
Green Island is located in the tropics, and is located near the Black Current. Therefore, there are numerous species of fish in the surrounding water. According to the records, the sea around Green Island is home to about 50 families of fish and over 300 species of coral. Most coral reef fish and brightly colored with complex patterns. These beautiful fish swim among the coral and provide for endless hours of snorkeling fun.

Warm, clear, shallow water is ideal for coral growth. Green Island's coral species are abundant and luxurious. Shellfish and crustaceans are also found in large numbers, particularly small mini-shell crustaceans. The coral is one of Green Island's major attractions.

In addition to undersea coral reefs, the Green Island Central mountains block monsoon rains. When the northeast monsoon comes with turbulent waves, the southwest side of the island remains calm. Scuba divers can still dive during this time. When summer brings the southwest wind, divers can move to the north of the island for more clement conditions. Exept for typhoon days, divers are able to dive year-round.
Information
Green Island Package Tours
Biking the East Coast (East Coast + Green Island) Three-day Tour:NT$3090 per person
In-Depth Green Island Tour 2-3 Day Tour:NT$2490 – NT$3490 per person on weekdays.
Huadong and Green Island Three-Day Tour:NT$6380 – NT$7550 per person
Two-Day Green Island Diving Tour:NT$4100 per person