Two day one night itinerary
The moon pale as water, wander without care between the mountain and the ocean.
DAY 1
Taitung City→Jialulan Recreation Area→Old Dong He Bridge→Duli Recreation Area→Lunch (try Chenggong's seafood - advance reservation required)→Sanxiantai Recreation Area→Xinshe Banana Fiber Experience→Hualien Visitor Center→Dinner (Farglory Hotel Hualien)→Return to accommodation (Chateau de Chine Hualien)
DAY 2
Breakfast (Yi Hua Chinese Restaurant, Chateau de Chine Hualien)→Hualien Railway Cultural Area→Chihsingtan→Lunch (Madina Indian Restaurant)→ Taroko→ Return
Itinerary-Day 2
Hualien Railway Cultural Area
A frozen scene from the prosperous past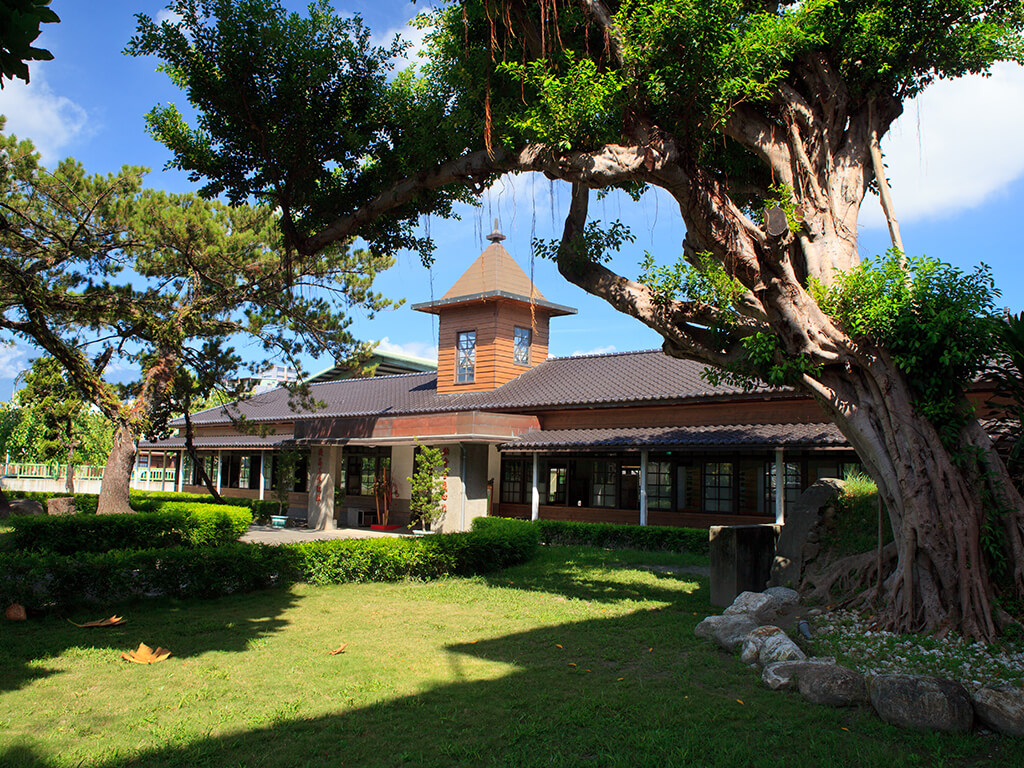 Hualien Railway Cultural Area is located at the old train station of Hualien, in the past it was the busiest and most prosperous area in the East. The Cultural Area is made up of the Hualien Harbor Administration Office, Railway Hospital, Railway Office, Police Station and various Japanese style hostels and residential buildings. Hall 1 is the Japanese office built in the siheyuan style with Western style tower roof. It is both unique and elegant. Hall 2 displays old style telephones, lunchboxes, uniforms, armbands, train tickets, etc. It makes you feel as if you have entered a tunnel going back in time back to the era of the 1930s or 40s.
Chihsingtan
The sapphire on the coast of the Pacific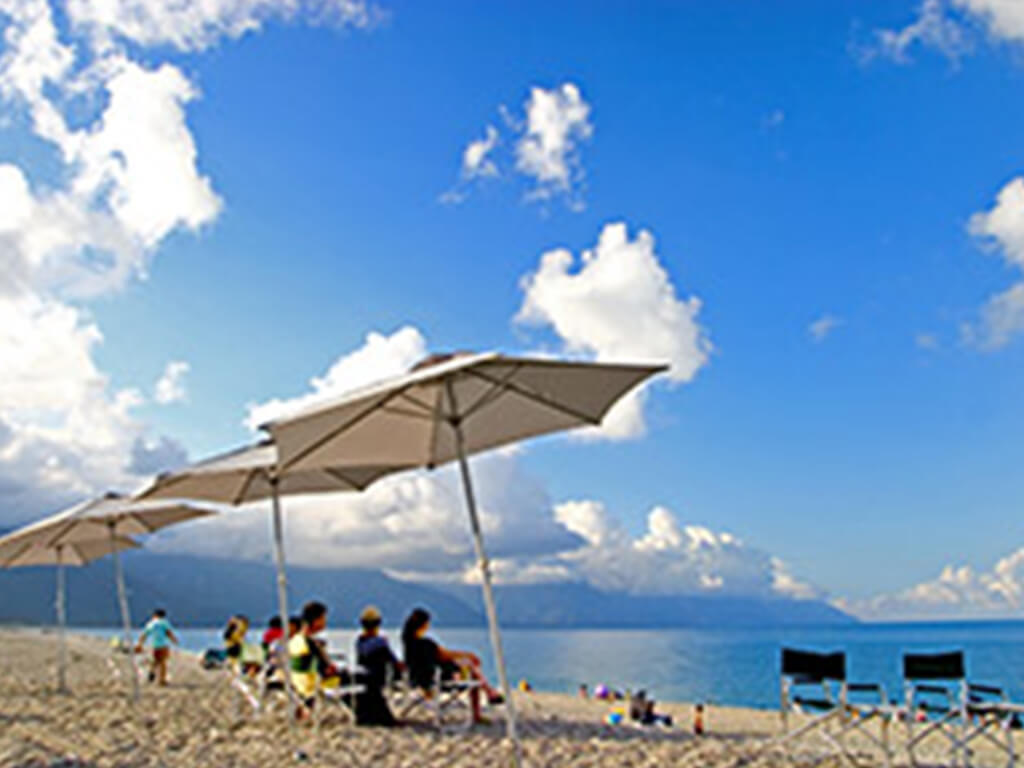 Chihsingtan is also called the Yueya Bay (moon bay) as it is a sickle moon-shaped bay with pure blue water, so clear you can see the pebbles on the sea floor. All over the beach can be found crystal-like white pebbles and round shingles which have formed from the erosion by the water and waves through the eons. There are also rocks with compressed metal that form "painted rocks." In the recreation area can be found various facilities such as scenic paths, sea view pavilions, sun moon tower, star gazing plaza, and cycling paths to help you to make the most of your time between the blue water and the blue sky.
Taroko National Park
World renowned international level national park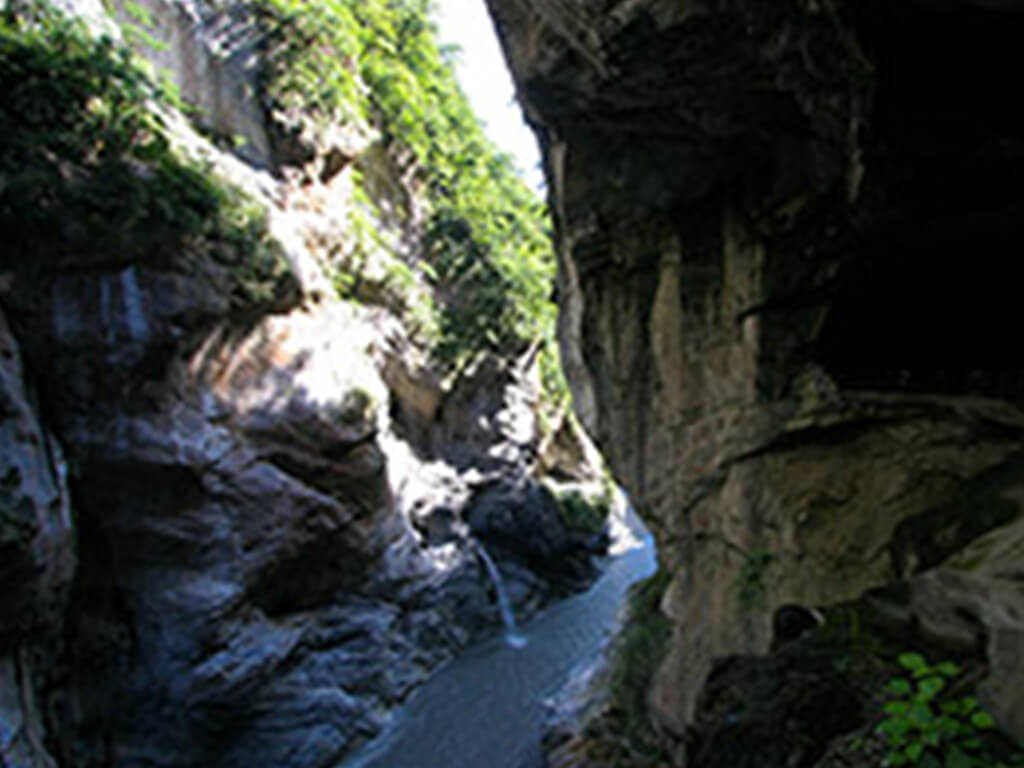 Taroko is a gorge type national park which is famous for its breath-taking gorge sceneries and its majestic mountains. From the decorated archway of the Central Cross-Island Highway, amazing views abound. Eternal Spring Shrine, Swallow Grotto, Tunnel of Nine Turns are all well-known beautiful sceneries of the gorge. For awe-inspiring terrain and astounding geographical formations, visit the famous Baiyang Waterfall and Qingshui Cliff.
Muslim-friendly Halal Certification
The following hotels and restaurants are halal certified and Muslim-friendly tourism certified.
Muslim restaurants
All restaurant operators and chefs are Muslims. All dishes from the restaurants are halal-certified.
Muslim friendly restaurants
The restaurant operators are not Muslims. The restaurants serve halal-certified menus. The dishes are made in an exclusive halal kitchen or in a separate area.
Muslim friendly tourism
The operators are hotels, B&Bs or recreation farms. The accommodation is halal-certified. Also, halal breakfasts are made in an exclusive halal kitchen for Muslim guests.
Muslim friendly hotels
Room reservation for Muslim friendly hotels must be made 3-5 days in advance for preparation.
Muslim friendly restaurants
Restaurant reservation for Muslim friendly restaurants must be made 3-5 days in advance for preparation.