Cawi'
Because of the rich natural resources of the estuary, Cawi', the tribe of the Sun with the Tropic of Cancer passing through, maintains its traditional lifestyle with fishing and hunting and keeps revealing its passion and enthusiasm.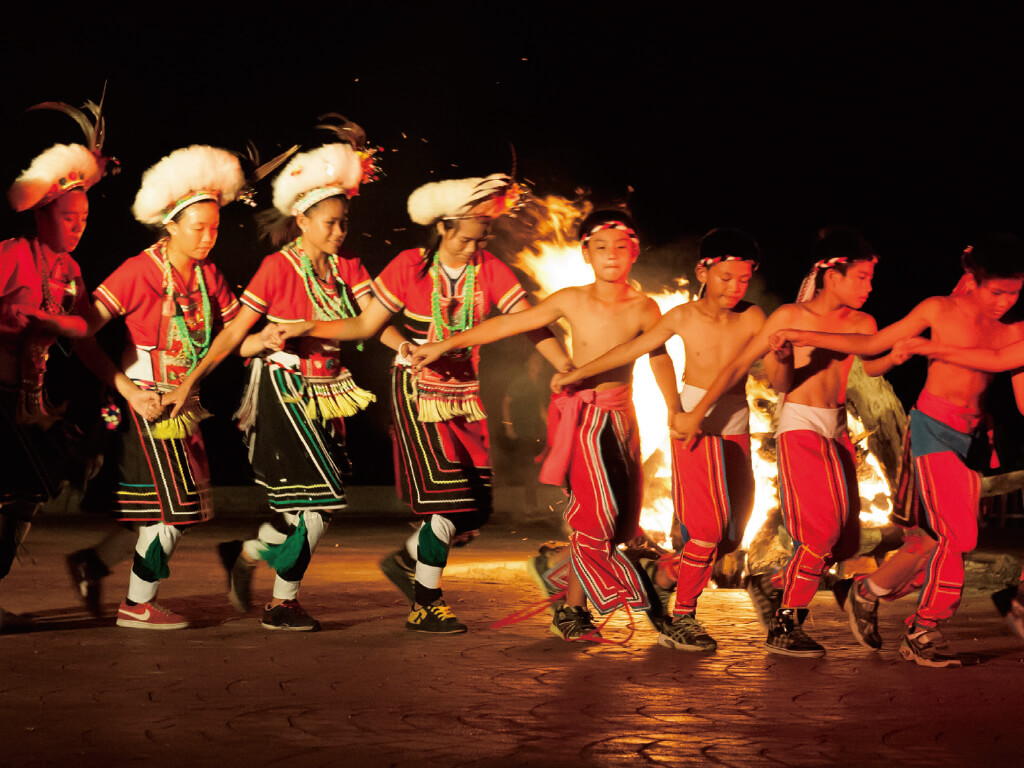 Tribal Story
Ca'wi
Cawi', a village of warm colors, is called "Ca'wi," which means the flats in the cavity of a mountain in the Amis language. Located in Fengbin Township, Hualien County, Cawi' is situated at the mouth of the Xiuguluan River. With the rich natural resources in the estuary, fishery becomes the chief industry of the tribe and seafood is their primary staple. Up to now, fishing at daybreak remains a tradition to be passed down.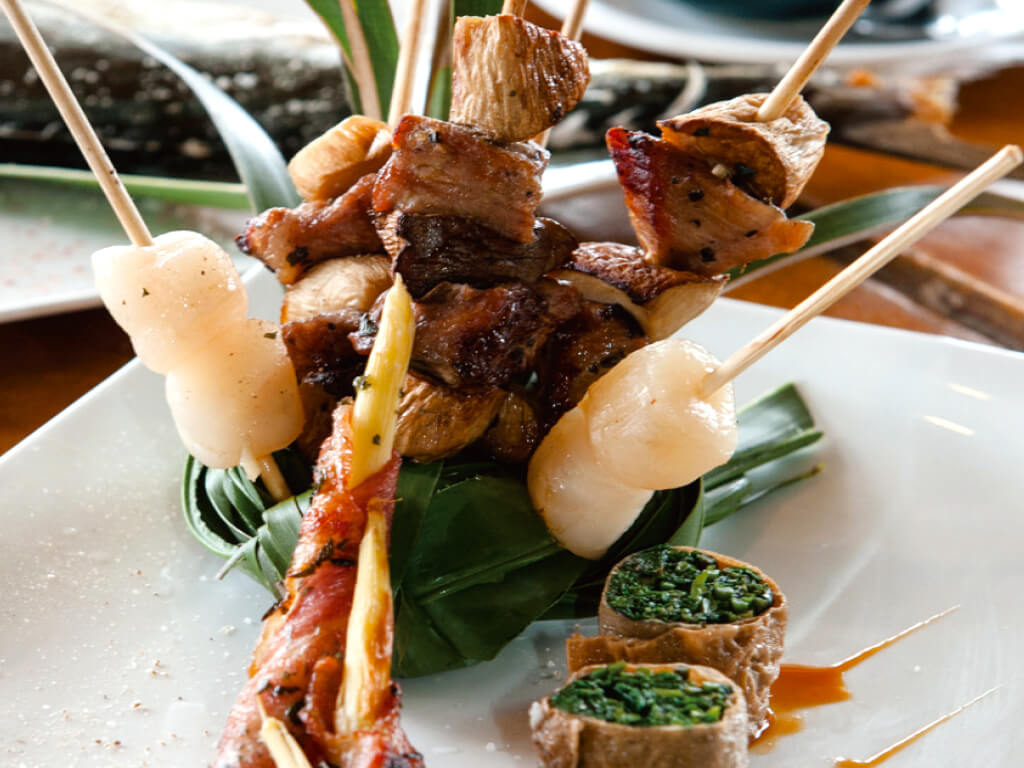 Local Diet
Amis Cuisine
The Cawi' Tribe has quietly built an earthen kiln that urban people would envy and that can be used to bake bread. Recently, Mr. Yao-Zong Chen, an expert of Amis cuisine, has also moved to Cawi' to continue developing his no-menu cuisine. Nurtured by traditional Amis food culture, Mr. Chen gives relish to fresh local ingredients that will amazingly stimulate your taste buds.
Authentic Journey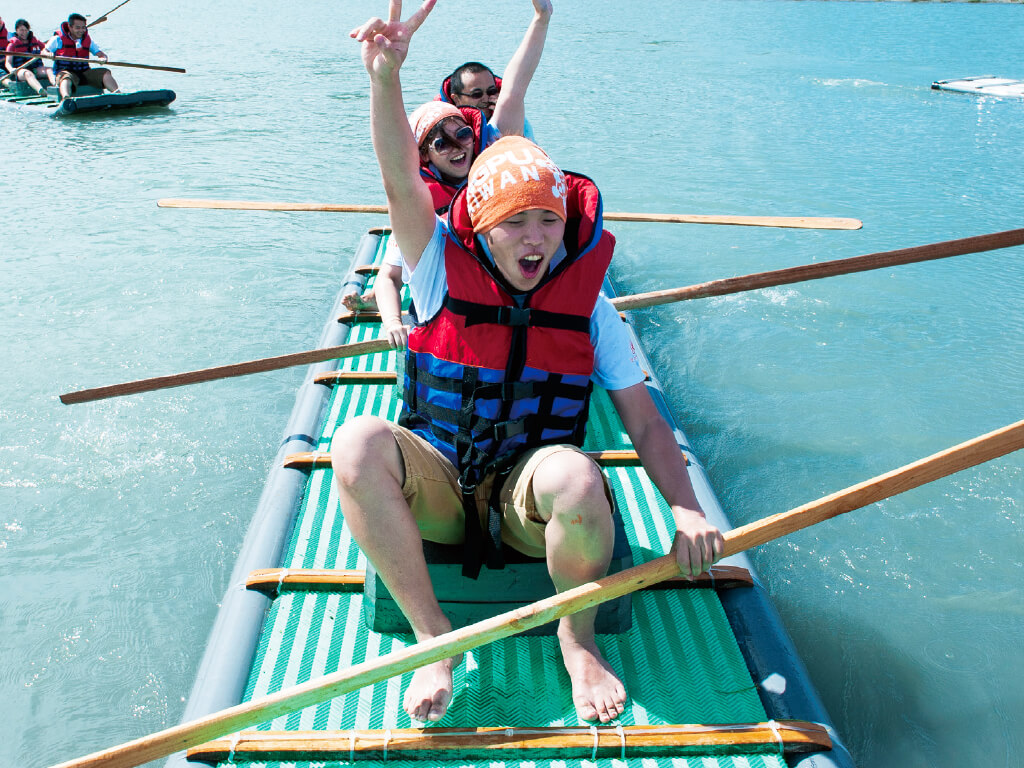 Bamboo Rafting
Let's experience the pleasure of bamboo rafting and enjoy the scenery along the Xiuguluan River: graceful Long Rainbow Bridge, lush green mountains, the secluded Xibulan Island, the boundless Pacific Ocean and the gentle breeze. At sunset, pure white herons fly over the estuary.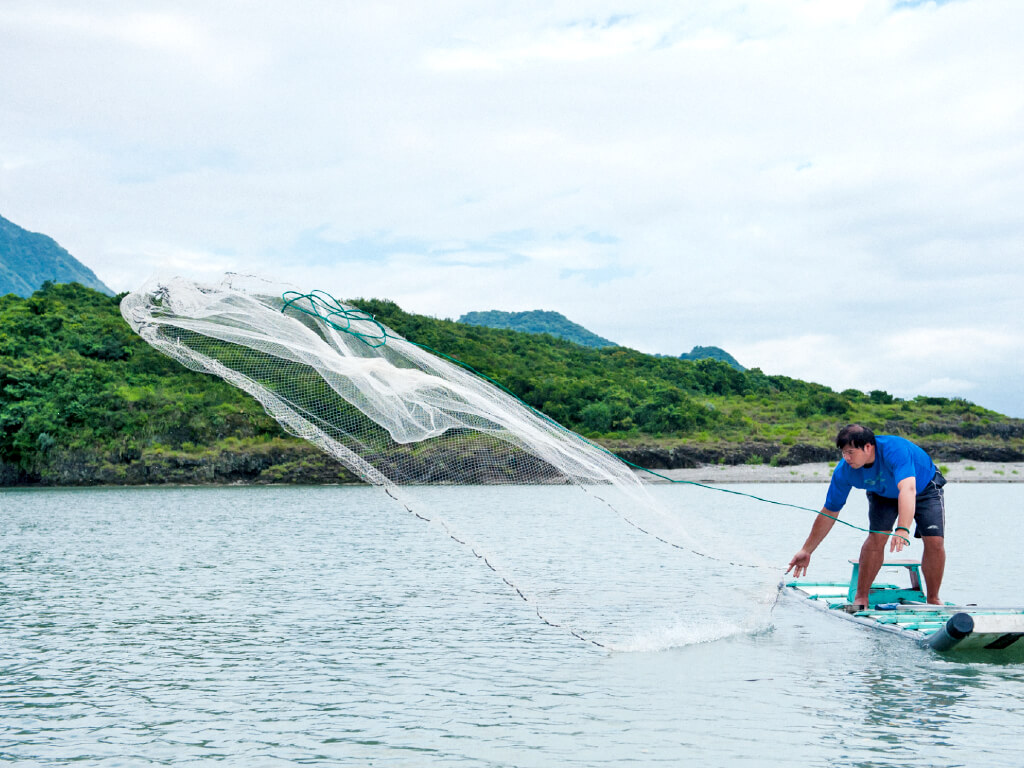 Eight-Trigram Nets
Standing by the seashore, you can see the tribal people pull in strings, put on outer nets, separate inner nets neatly and swing their bodies to cast eight-trigram nets. Not everyone can have such smooth movements as they do. In the fishing life of Cawi', eight-trigram net is one of the key elements. If you are interested in experiencing the life of a fisherman, welcome!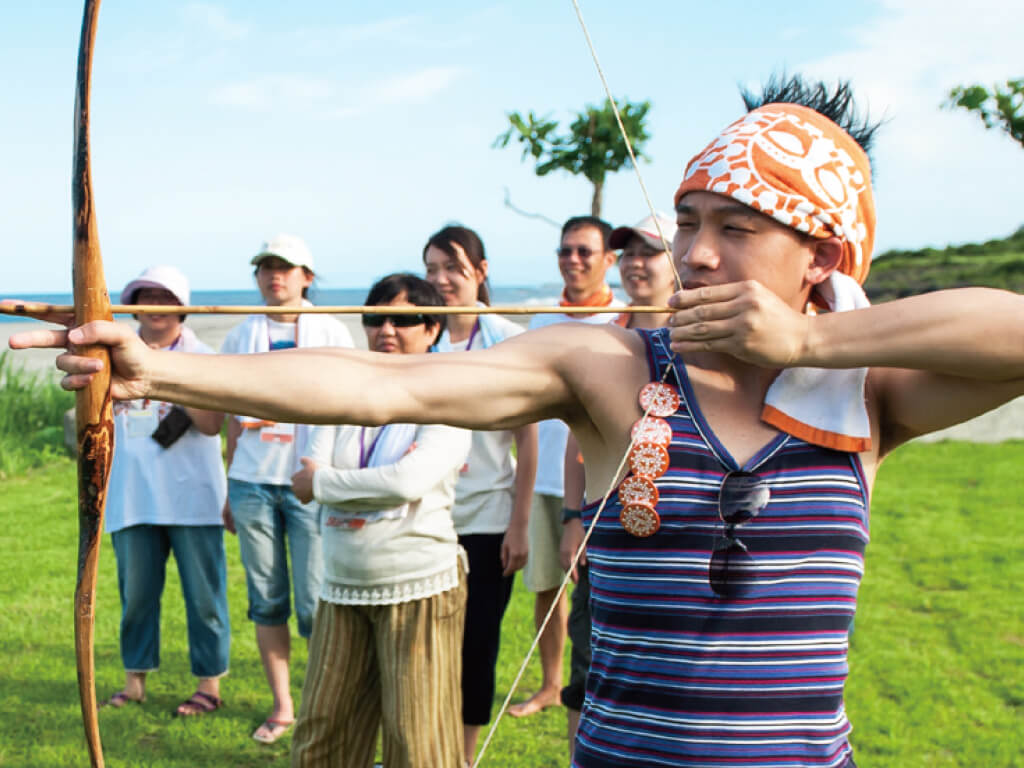 Archery Experience
Yearn to be a legendary archer? Come to Cawi' and give it a shot. Take traditional bow and arrow and aim at the target to see if you have the potential to be a hunter.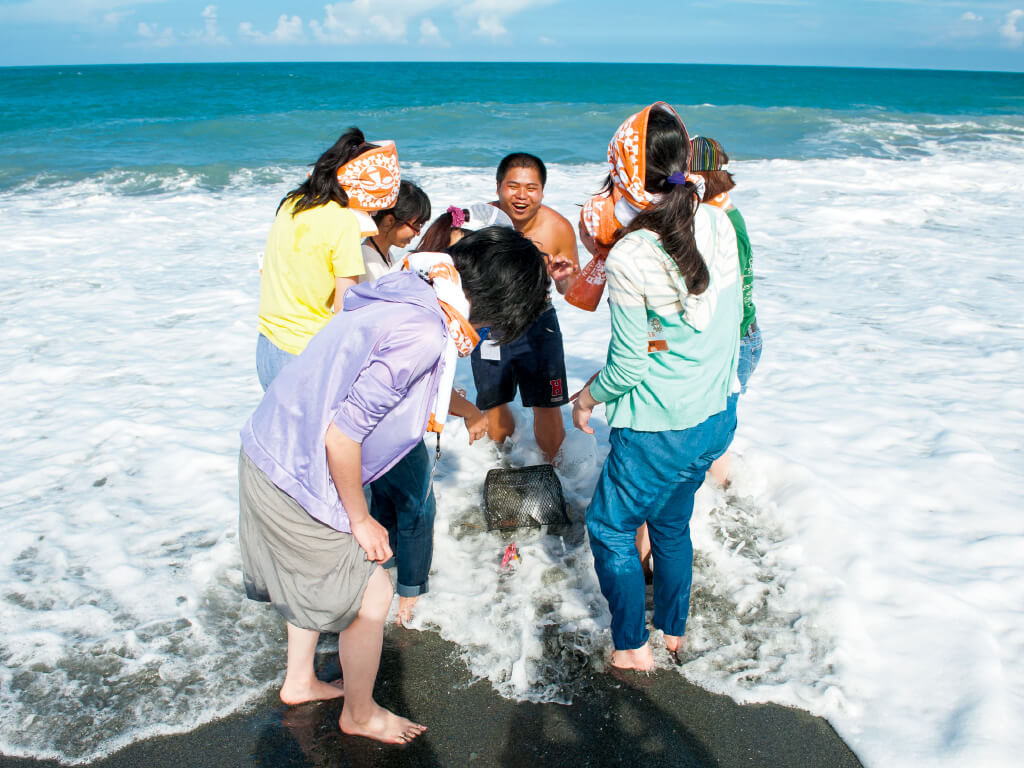 Discovering Hippa Ovalis
Do you know where you can find Hippa Ovalis, nicknamed "going backward crabs?" Just follow the tribal people to the beach. Hippa Ovalis are hidden among waves and you will find them if you take a closer look!
Suggested Itineraries
one-day trip
Rubber Rafting along the Xiuguluan River → Setting shrimp traps/ Eight-trigram net casting experience → Hippa Ovali Eco Tour → Specialty Cuisine by Earthenware Lily Spring Restaurant → Archery Experience → Tribal Tourism