2017 Sanxiantai Sunrise: Let's Stay Up Till Dawn!
Updated:2016-12-12
Posted Date:2016-12-12
Popularity:6552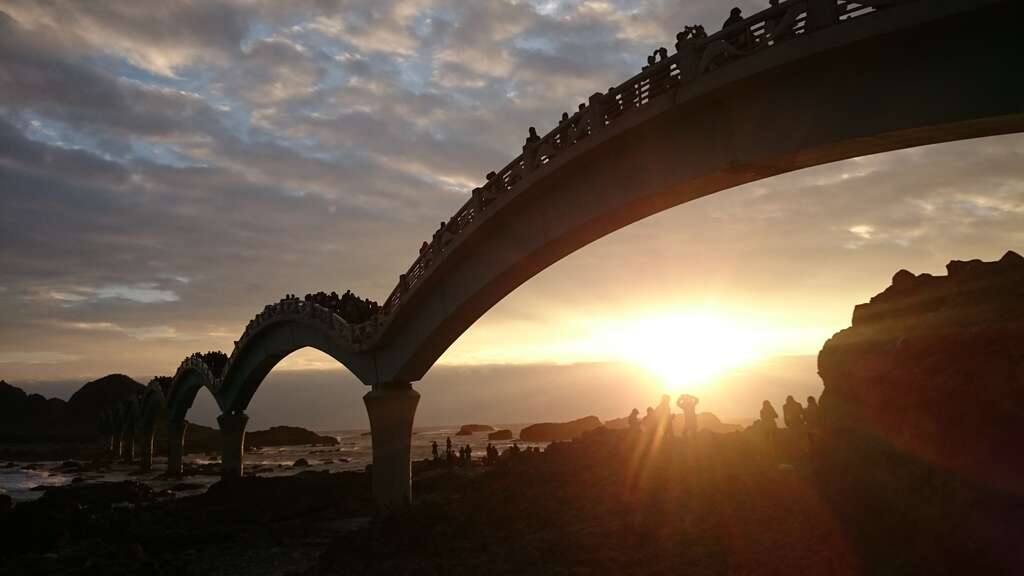 The Central Weather Bureau forecasts that 2017's first ray of sunshine in Eastern Taiwan will appear in Sanxiantai (Chenggong Township, Taitung County) at 6:36 a.m. To welcome the first sunrise in 2017, the East Coast National Scenic Area (ECNSA) Headquarters of the Tourism Bureau has organized a spectacular event, "Sanxiantai Sunrise", with a series of exciting activities. Let's welcome the arrival of 2017 together in Sanxiantai!

On New Year's Day, the ECNSA Headquarters has organized various wonderful activities in the recreational area of Sanxiantai. "The Dawn Market" offers local special delicacies and heartwarming goods from Chenggong Township. "The Dawn Coastal Concert" features groups such as Amis Kakeng, Black Children, Musou Band and Pisirian PawPaw Drum Band, bringing lively musical performance through to the countdown to the first ray of sunshine. Don't miss out on our limited edition of the luminous sports bracelet by joining our "Line" group at the concert; plus, exchange for a limited edition 3D Dawn postcard with your invoices obtained during September to December; all invoices collected will be donated to the Taitung Center of the Taiwan Fund for Children and Families. While waiting for the new year to come, you can also give charity and get nice souvenirs in return too!

In addition, the much-praised 2016 coastal clean-up activity will continue this year. To boost the economy in post-disaster Taitung, the ECNSA Headquarters is especially cooperating with "Calavi Workshop" to reward all those who join the coastal clean-up with the "Beads of Sun" hand-made by the Paiwan mothers from the Workshop. The beads are symbolic of hope, blessing and rebirth.

Director Trust Lin of the ECNSA Headquarters said that Sanxiantai is famous for its fortuitous location for welcoming the first sunrise every year. Apart from being one of the few places on Taiwan's main island where the first sunrise of 2016 could be seen, Sanxiantai was even elected as one of the top ten tourist attractions in Asia by Lonely Planet, an authoritative international travel magazine. To provide tourists with more convenient means of transport, the event offers special discounted shuttle bus service at just NTD50. The first bus will depart from Zhiben, run via Taitung Bus Station and Xiaoyeliu, and arrive in Sanxiantai. Chenggong Township also provides free shuttle buses. For more detailed information about the event, please visit the event website!