Taiwan East Coast Land Arts Festival & Moonlight Sea Concert
Updated:2019-10-19
Posted Date:2019-08-19
Popularity:3607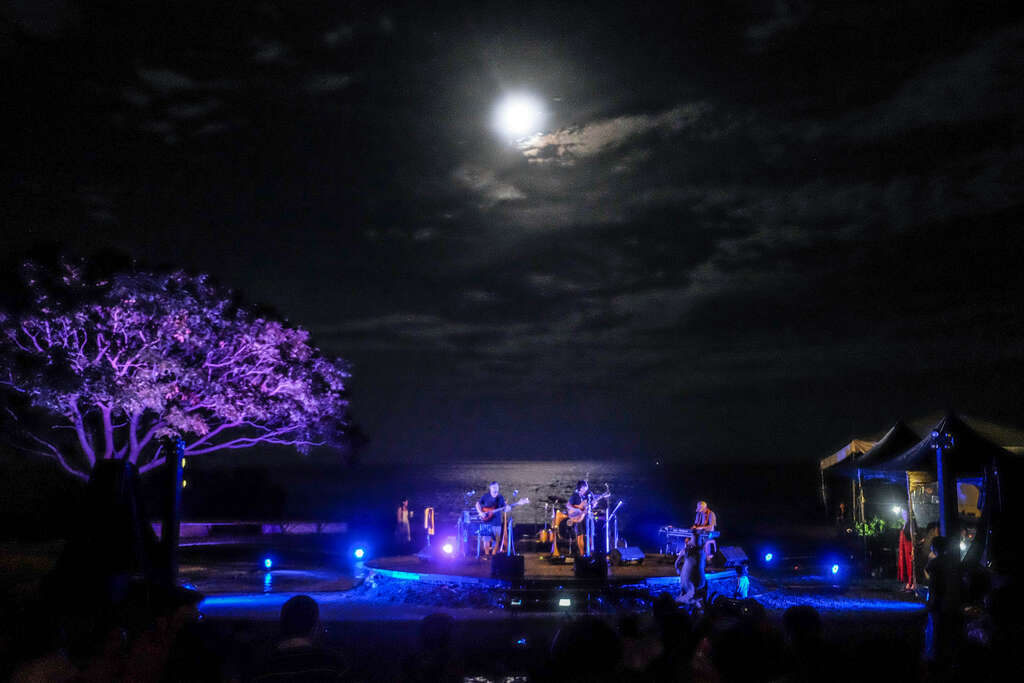 The enthralling nature and diverse cultures on the East Coast have long been appreciated by literati and artists. Apart from nurturing local talents, this place constantly attracts artists full of free spirit and creative energy, who come here to create localized, primitive and simple, or avant-garde and contemporary artworks.

The first "Taiwan East Coast Land Arts Festival" was held in 2016. The festival recruits local artists as well as international artists to reside in the East Coast to create art. Also, local craftsmen and artists "open their workshops" to introduce their creative concepts and works to visitors by inviting them inside. In 2017, the first Moonlight Sea Concert was held at the landscape-themed outdoor stage of Torik Visitor Center. The Concert discards the typical stage design by adopting the ground as the seats, the sky as the canopy, the sea as the curtain, and the moonlight as the companion. Through music and dance performances of different themes and a handicrafts market, the event takes you into a visual, auditory, and spiritual feast you've never experienced before.

Taiwan East Coast Land Arts Festival takes place between June and November every year. The Moonlight Sea Concert is held between June and September, featuring the scenery of the starry sky, the moonlight sea. Not only does it demonstrate Taiwan's diverse ethnic groups and the unique local art capacity, but has also become a major art event known internationally.