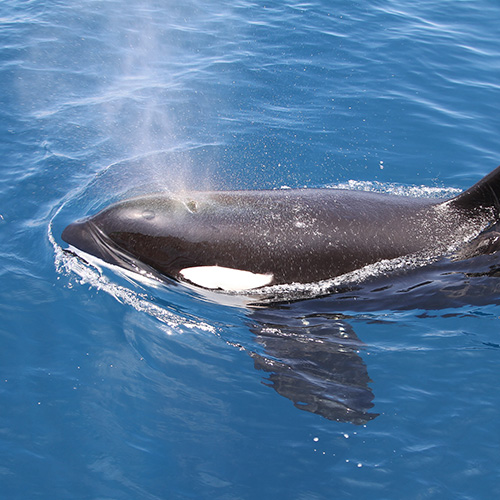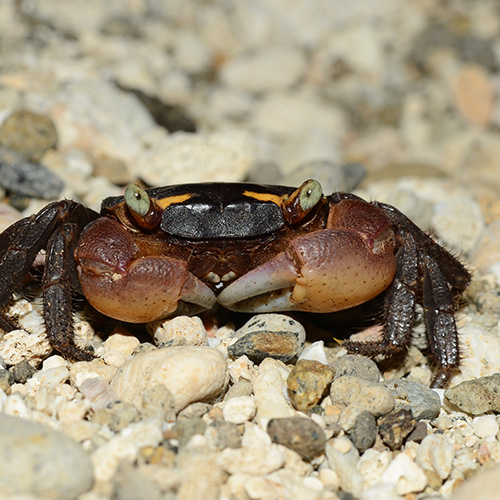 See plants, forest, animals, and insects in the mountains.
Find mole crabs and the intertidal zone at the seaside.
As the East Coast sits between beautiful mountains and sea, you can fully enjoy the nature here.

Climb up the coastal mountains and become an ecological observer of creatures hidden in the broad-leaved forest at middle and low altitudes. Maybe you will encounter wild animals such as lizards and Reeves's muntjacs.

Do not rush to take pictures when you arrive at the beach. Bend down to observe the intertidal zone closely. In the versatile reef terrain, you will find intertidal fish and crustaceans. There are even mysterious creatures hidden in the waves that come ashore. Follow the footsteps of the coastal Amis to catch mole crabs on the beach. Collect ingredients from the refrigerator called the Ocean, personally experience the unique tribal culture, and live like a local!

A night tour of Xiaoyeliu

Seek out the tropical coastal nightlife

How exciting is Xiaoyeliu at night? Follow the guide along the trails through the forest to watch the swaying thatch screwpine and Silvery Messerschmidia under the moonlight. Observe the lovely hermit crab carefully choosing a house for itself between the rocks. Visit the vast tofu rock warship to see all kinds of oddly shaped rocks like the shrimp soldiers and crab generals serving the Sea Dragon King forming a tight coastal defense day and night... The wonderful "nightlife" of Xiaoyeliu gets better the later!

Whale Watching

Sail out to the sea to find the 52-Hz whale

There are nearly 90 species of cetaceans in the world, among which 31 species have been documented in Taiwan, accounting for one-third of the world's total. With the Kuroshio Current passing by, in addition to its rich fishery resources, East Coast is also a popular whale-watching location.
Shiti Harbor of Hualien and Chenggong Fishing Port of Taitung are two major whale watching ports on the East Coast as well as charming fishing villages. Taking a whale-watching boat out to the sea from the East Coast, the probability of spotting cetaceans is about 80% to 90%. In addition to the commonly found spinner dolphins and pantropical spotted dolphins, if you are lucky, you may get a chance to see orcas and sperm whales!

Discovering the East Coast

Taking a walk around Hualien Visitor Center

Hualien Visitor Center is the northernmost tourist information center on the East Coast. Located on the hillside of Yanliao Village, Shoufeng Township, the center covers a vast area and offers great views of the blue ocean. Trails, pavilions, surrounding greenery, and the beautiful artworks make the Center a great place to spend half a day to escape the summer heat.
"Discovering the East Coast" welcomes schools and organizations to sign up for a group tour and excursion.

An adventure of Guoshan Ancient Trail

A forest trail that connects the past and present of Bonfire Island

Green Island has always been a popular tourist island among Taiwanese people but Guoshan Ancient Trail with its important historical status is relatively little known. Before the development of Huandao East Road on Green Island, the ancient trail was an important path connecting Nanliao and the hot spring area for local islanders. The renovated ancient trail is now suitable for an in-depth trip of Green Island. Along the way, you can observe typical green island plants such as Ceylon ardisia, Many Flower Melastoma, and Downy Rosemyrtle. If you pay close attention and look up or down, you can see Taiwan japalure and paper kite butterflies. The trail is a great spot for escaping the heat and observing local wildlife.

A night tour of Sanxiantai

Gaze at the milky way, listen to the pebbles sing, and look for the shrimp soldiers and crab generals

As a well-known international scenic spot, there are more romantic ways to visit Sanxiantai. Why not choose a clear summer or autumn night to visit? In the cool evening breeze, step on the pebbles on the beach and listen to the healing music of the pebbles being washed by the tide. There is no need to worry about the beach being dark at night because the bright moonlight will guide your way and the starry sky will keep you company. A night tour of Sanxiantai will become the best memory of your visit to the East Coast!

Featured Diving Spots of the East Coast and Green Island

Visiting the internationally renowned underwater palace

Stop compulsively taking pictures and posting on social media! There are world-class diving spots on the East Coast. Give yourself a few days to spend at Green Island diving spots such as Shilang and Dabaisha. Carrying a scuba tank and diving with an instructor, you will learn about the beautiful marine life of corals, parrot fish, and nudibranch. Come take a marine ecological tour to get a glimpse of the beauty and mystery of the underwater inner space! Finally, be sure to send a one-of-a-kind postcard by putting it in the underwater postbox to share the beauty of the ocean on the East Coast with more people around the world.

An ecological tour of the Atolan mountains

Hike up Dulan (Atolan) Mountain to get to know the broad-leaved forests at middle and low altitudes. You will see brush pot trees, subcostate crape myrtle, and Khasya Trichodesma—the leaves of which are applied in the indigenous life. You might also see wild animals such as Taiwanese macaques, Reeves's muntjacs, and masked palm civets.

Catching the Mole Crabs in Shuilian

On the black beach, follow the tribal hunters to make traps, prepare delicious bait, and bury them in the middle section of the wave between the peak and the bottom. Wait for the opportunity and you might be able to catch the ninja-like mole crabs.

Adventures in the Intertidal Zone – Shitiping/ Fushan Fishery Resource Consavertion Area

Shitiping with pothole tide pools and Fushan Fishery Resource Conservation Area with coral reefs and tide pools are the best spots for an adventure of the intertidal zone. You can look for brittle stars and sea urchins, and become a keen observer of the intertidal zone.

An Ecological Tour of the Tribe

Follow Three Men up to the mountains and down to the sea to learn about the indigenous life wisdom, mountain plants, and creatures at the seaside. Taste farm-to-table food and discover how the tribes coexist with nature.

Green Island – Guardians of the Crabs/ Hermit Crab Housing Agency

May to September every year is the breeding season of land crabs on Green Island. Join the guardians of the crabs to escort the mother crabs crossing the road. You can also become a hermit crab housing agent to help them find replacement homes!

A Night Exploration of Green Island

After the sun goes down, the wonderful nightlife of Green Island is just about to begin! Sign up for the night exploration activity that will guide you to see through the protective colors, and look for protected species, big-headed stick insect (Megacrania tsudai), and Green Island's endemic weevil, Eupyrgops waltonianus, to experience the unique nightlife of Green Island.

Image source: Smiling Fish Studio