Call for Applications to the 2017 Taiwan East Coast Land Arts Festival: On-Site Artistic Creation and Participation in Open Studio
Updated:2019-10-19
Posted Date:2017-04-05
Popularity:5030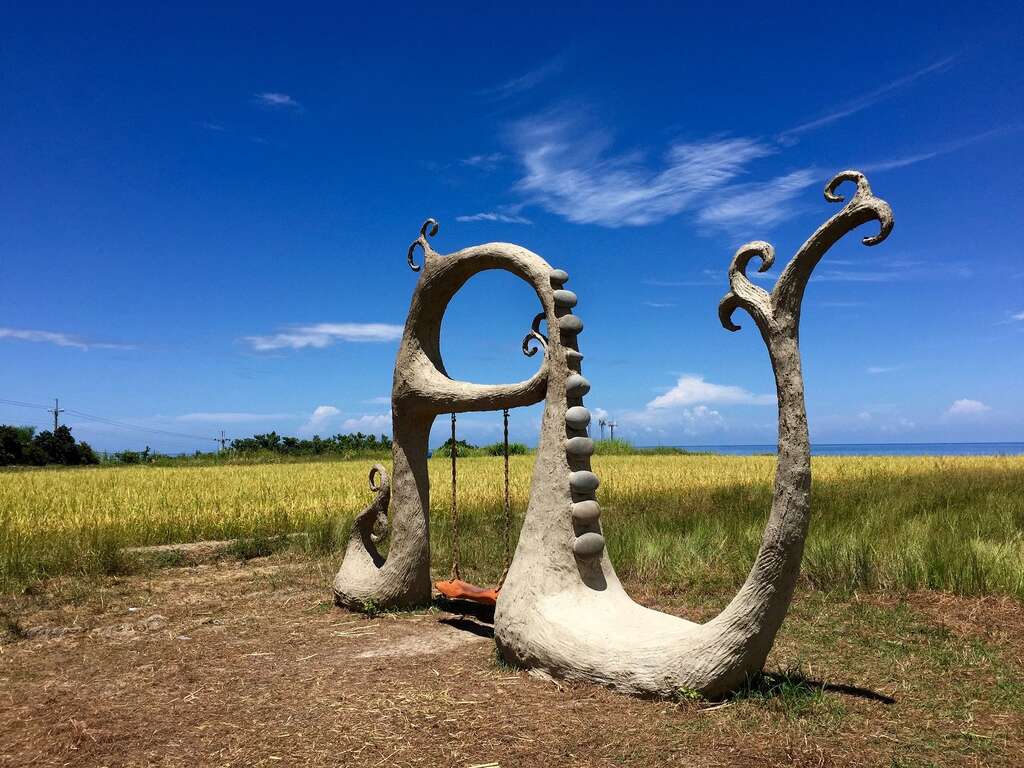 Call for Applications to the 2017 Taiwan East Coast Land Arts Festival: On-Site Artistic Creation and Participation in Open Studio
And an Invitation for All to Join the East Coast Marketing Campaign's 'Land Arts Passport'!!
Release Date: April 5, 2017
The East Coast National Scenic Area, Tourism Bureau, Ministry of Transportation (hereinafter referred to as ECNSA) is organizing the third annual "East Coast Land Arts Festival." This year, we are inviting two international artists in addition to four Taiwanese artists to create artworks on-site in June in five culturally rich scenic spots in the area, including Jinpu, Hualien, Xibulan Visitor Center, our headquarters in Douli, Taitung, Nanzhu Lake Village, and the Donghe Bridge Recreational Area. In order to display the in-depth aesthetics and diversity of ecologically and culturally symbiotic relationships among all people and the natural surroundings of the East Coast of Taiwan, this year's festival theme "Intertidal Symbiosis" aims to exhibit the special leisure aesthetics tied to nature, open dialogues between the East Coast and the world, and present the unique cultural and natural qualities of the East Coast.
In addition to inviting four Taiwan artists to create works on-site, we look forward to collaborating with local art studios and galleries. Six art studios along with a dozen artists within the East Coast Scenic Area will be invited to join us, gathering artistic vitality on the East Coast to further realize our vision of the East Coast Art Corridor.
The festival will also organize a series of events for the "Land Arts Passport," intending to link up with more business owners to participate and attract more tourists for in-depth travel on the East Coast. "The Land Arts Passport" includes transportation passes, Land Arts festival event info, tour routes, and related tourist information such as transportation and more. We also invite esteemed business owners in the East Coast area to join us by offering promotional discounts and gifts. We estimate to release at least 2,000 copies of the event passport, rendering a more comprehensive integration of the arts and tourism for high quality marketing of East Coast tourism.
The director of ECNSA, Hong Dongtao stated that the festival substantiates the integration of tourism, landscapes and artistic aesthetics. In addition to resident artistic creativity and local participation encouraging dialogues between art and natural landscapes, the modernized artful tourist strategies gather local and international artistic vitality that accentuates the unique cultural and natural landscapes of the East Coast for global exposure. Artists of various fields, local artists and studios on the East Coast are all welcome to apply. Please download the application form from the ECNSA website
http://www.eastcoast-nsa.gov.tw/
or the event website
www.teclandart.tw
, and check out "East Coast Land Arts Festival" on Facebook for details and updates.